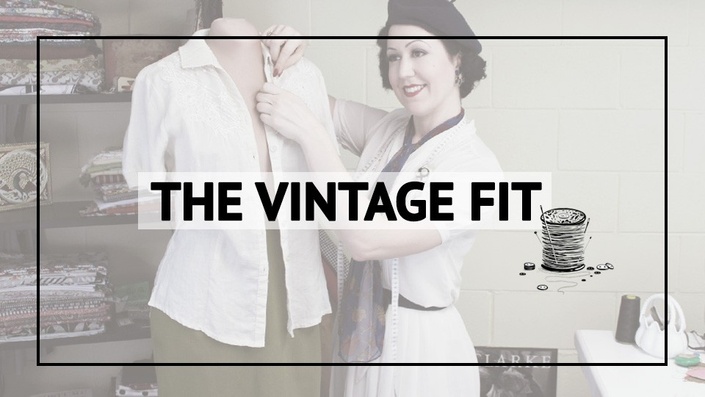 The Vintage Fit
Learn How to Find, Fit, Alter and Refashion Thrift Store and Ready to Wear Clothing - To Fit Your Unique Shape, and turn it into Beautiful Vintage Style Outfits
WANT TO START REFASHIONING AND ALTERING ALL YOUR CLOTHES???
Tell me if any of this sound familiar?
You find amazing clothes all the time, but they don't fit
your body shape...
You're frustrated because you find fabulous clothes at the thrift store that are,
almost your style, but no idea how to turn them into something you REALLY want to wear...
You want to save money and NOT buy fast fashion by fixing clothes you
already own and refashioning old ones?
You say to yourself
"I'm sick of my clothes not fitting properly, I'm going to learn how to sew!",
Buuuut, it still hasn't happened, mostly because you have no-one to show you?

You have altered a few things yourself, but they just didn't turn out how you wanted and
mostly ended up looking like home made disasters?
Well my friend, you're in the right place!
Just imagine for a minute if you could...
...Know what to look for so you knew
exactly what you can and can't alter
... Learn the basics of fitting and
altering clothing you already own
... Knew how to reshape clothing to fit your
'nonstandard nothing fits' body shape
... Use the correct sewing techniques so you get beautiful
professional looking finishes on all your garments
... Have the sewing skills so that you can unleash your creativity
and turn thrift store clothing into fabulous vintage
that represents your own unique style
Well, this is all possible!
Let me introduce you to: The Vintage Fit
This is a one-of-a kind online video course designed to teach you not only how to find
suitable clothing for refashioning at the thrift store and how to do any alteration you need,
but how to fit the garments on your OWN body and how to refashion
them into beautiful vintage styled outfits!
It's designed to be a 'buffet' of sewing lessons, so that you can assess the garment you have,
know what alterations you need to do, and just pick out and
watch the lessons you need at the time! Easy!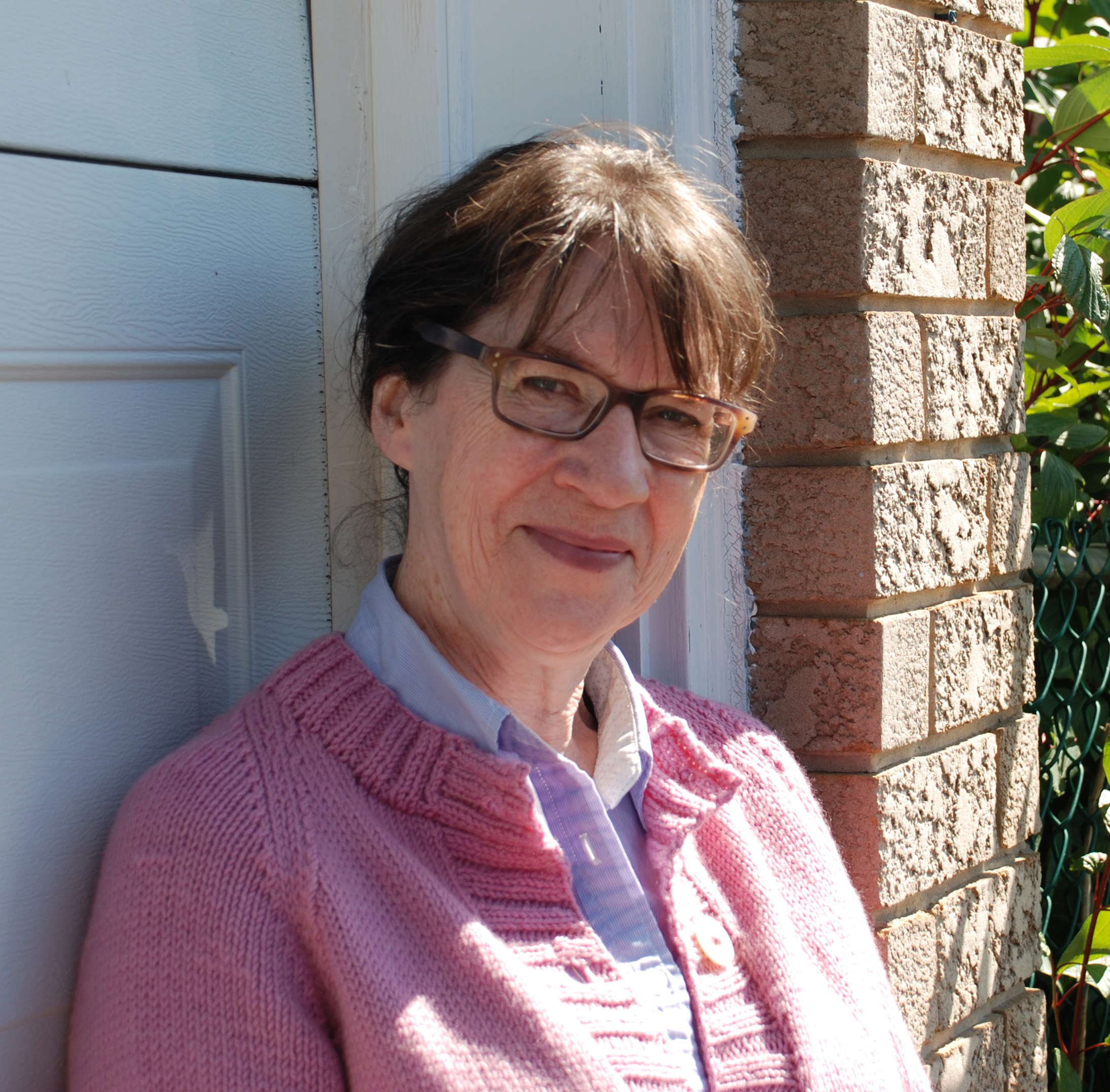 "This course is for anyone who wants to learn how to sew properly, and quickly. All the essential tools are offered, PLUS you get all sorts of tips and tricks along the way to make things turn out great and make the sewer feel competent, and cry less. For instance, I had no idea about adjusting the armhole to the sleeves, and vice versa. Makes me dizzy to know so much now."
- Dorothy,
All broken down into small digestible lessons
This course is completely online and self passed so you can
learn on your own schedule
in the comfort of your own home!
You'll learn how to do things properly and have a good understanding
of garment construction and a number of specific sewing techniques
It's a resource library FULL of fitting instructions and sewing skills at your
finger tips, whenever you need it! 24/7 access
With 14+ Hours of Video Lessons
You'll Learn…
… what you can and can't alter
and what to look for at the shop!
… what to look for in modern clothes to create a vintage look,
be it from the 20's, 30's, 40's or 50's!


… exactly how to pin and fit garments on
yourself, without a mannequin!


… how to mark and sew darts from scratch, resizing garments,
and altering sleeves!


…easy, practical step by step instructions on
altering blouses, skirts and dresses to fit your own body shape!


…step by step tutorials on how to sew and alter hems, zips, buttons and much more!
…How to professionally finish all your garments so they
look neat and tidy and worthy of bragging about!

So, let's break it down...

INTRODUCTION
Welcome and how to go through the course

HOW TO KNOW WHAT YOU CAN ADJUST
Lets' take a look at what kind of alterations will suit your skill level and what are the things you should look for in the construction and fit of a garment so you can know if it is even possible to alter something
All of this has been put into a simple formula ' The 5 step refashioning criteria' that you can apply to each garment so you don't buy things you can't work with!

FITTING BLOUSES
We will cover how to evaluate the fit of a blouse on your body so you know what alterations to make. Then there are the individual lessons on how to do a number of different alterations to including taking in side seams, adding waist darts for shape, lifting shoulders, creating bust darts and full re-sizes! You will learn how to pick which alterations YOU need for you garment!

FITTING SKIRTS
This module begins by looking at the types of skirts you can alter, and the ones you cant and want to avoid! And how to fit on your own body, without a mannequin! Then once you know what alteration you need, there are the individual lessons on each specific alteration such as adjusting just the side seams only, taking in the whole waistband, letting out over the hips and a few tips on how to make skirts look more vintage!

FITTING DRESSES
First is a look at the types of dresses you might want to alter, and what to look for so you know if it is suitable. The the individual lesson on each alteration include fitting the bodice and sections, shortening the waistline, gathering in skirts, and a few tips for making it look for vintage!

SILHOUETTES OF THE DECADES
In this module We will go over the decades 20's, 30's, 40's and 50's and I will give you my top styling tips and take you inside my own wardrobe on what to look for in modern clothing to replicate each of these decades in style! This module is a favourite of students!

SEWING SKILLS LIBRARY
This is where ALL the sewing skills that translate across all garments live! And you can pick and choose what you need, as you need it!
Here we cover unpicking (refashioning requires a lot!), how to finish seams to stop fraying, 4 ways to hem garments and how to know which to use on what type of garment, how to sew buttons, gathering, and... zips! Both invisible and lapped! And more will be added!
This course is not open for enrollment.
This course IS for you if…
Are a newbie sewer looking to learn how to alter and refashion ( you only need to know how to sew a straight/ish line!)


Are a self taught sewer looking to polish your skills in refashioning and fitting ready made clothing, but don't know where to start


Want a step by step process to learn the basics of altering and refashioning from the comfort and convince of your own home


You want to save money by shopping at thrift stores and altering garments you already have


You're concerned WHERE you fashion is coming from and want to make and effort to 'make do and mend' (or refashion!)


You want to wear vintage and retro style, but

don't like or can't find true vintage garments to suit you
This course is NOT for you if…

You need to know how to thread and use your sewing machine, this is not covered in the course (though I do have a free course HERE to help you out with that!)
You don't want to put in the time required to learn your new skill
You are wanting to learn how to make garments from scratch and use patterns. This course is focused on tailoring and fitting existing garments
You expect your first re fashion project to be wildly 'Instagram perfect'. It won't be. It takes practice and patience to get there, but you will!


You like to wear plain, boring clothes that looks like everybody else's

"Even though I already know how to sew, this course has been soooo informative! One of the things I like best is that you can go at your own pace. There are so many helpful tips for alterations as well as tips for fashioning different eras, and Evelyn makes everything so clear and easy to follow. I think anyone from beginner to advanced sewer would benefit so much from this course. "
- Cybil Goodrum
So just what do you get in this course??
... 24/7 lifetime access

... 14+ hours of step by step video lessons
and guided video instruction
... Complete self passed learning in the
comfort of your own home!

... Teacher support to answer any
and all questions you may have

... Access to ALL future updates to the course as it
develops and grows over time, and it will!
To have 14+ hours of class time with me ALONE is work over $500... but with the luxury of online learning you don't have to pay that!
Course Curriculum
Module 1 - Introduction
Available in days
days after you enroll
Module 2 - How to Know What You Can Adjust
Available in days
days after you enroll
Frequently Asked Questions
When does the course start?
You will have access to the course as soon as you enroll!
How long do I have access to the course?
Forever! After enrolling, you have unlimited access to this course for as long as you like - across any and all devices you own so you can reference the lessons at any time you need. And you will have access to all the updates and upgrades that happen within the course over time, for free!
What if I am unhappy with the course?
Your sewing journey is important to me and If you're unsatisfied with your purchase, contact me in the first 30 days and just explain why the course is not working ou for you and I'll give you a full refund.
I'm new to sewing, do I need to know how to use my own sewing machine?
Yes. Every sewing machine is different and it is impossible to cover all machine types! Threading and the specifics of using a sewing machine are in not covered in this course. It is, however, something that you can easily learn on your own before you get into the course. I have a FREE 5-day Crash Course to Learn to Sew you can take that covers all of this. This course is designed to be step by step for the beginner and new sewer.
I already know how to sew, is this course too basic for me?
Not at all. This course is aimed at the new sewer. But even if you have been sewing for a while and know the basics, if you are looking to gain more knowledge how to fit and tailor clothing to your body, or need some creative inspiration on how to alter and refashion clothing into a retro or vintage looks, this is still for you!
I don't dress in vintage style, is this course still for me?
Yes! I cover all the basics on how to fit all types of clothing on your body in general, and then just the 'styling' is based on a vintage 'look'. You can substitute this for your own look and make it your own, using the skills you learn in the course.
100% complete refund policy.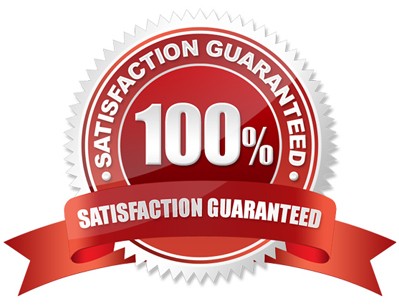 I stand behind this course and the value it offers. I know if you put in the work outlined in the lessons that you can learn a great deal more than even listed here. But if you are not happy, you have 30 days to simple email and tell me why it is not working out for you, and I'll give you a 100% refund
So if this course sounds like it's for you, you can get started TODAY!
Refashioning is a way of life!
You can continue to just WISH you knew
how to alter clothes and make your vintage
style dreams come true
Or
You can TAKE ACTION and start by
learning how to create beautiful vintage
style outfits from thrift store clothing!
I can't wait to see you in class!
This course is not open for enrollment.